Our People
McFall Fuel's family values and beliefs are reflected by the dedicated team.

We set very high standards for ourselves and each other by working together (teamwork).

We take pride in all that we do just as any family would.

Our team not only contribute to the McFall Fuel customers but also to the communities within which we live. Many coach teams or are involved in charities or schools or other community activities just as McFall Fuel chooses to be.
---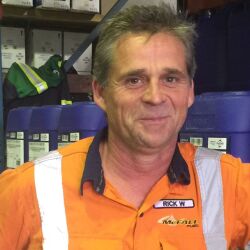 Rick Williams
Position Lubricant Manager
Rick Williams is a cabinet maker by trade and has worked in and managed a number of manufacturing plants the most recent of which was a internationally leading business which was involved in timber densification. Rick enjoys fishing, surfing, and the challenge of keeping fit. As General Manager of Direct Fuels Rick had a strong focus on the operational side of the business while keeping an oversight of all other business activities. The merge has seen Rick become General Manager with McFall Fuel with a change of direction focussing on the Commercial and Lubricants Logistic Teams'.