McFall People
McFall Fuel's values and beliefs are reflected by the dedicated team. We set very high standards for ourselves and each other by working together and taking great pride in all that we do just as any family would. Our team not only contribute to the McFall Fuel customers but also to the communities within which we live. Many coach teams or are involved in charities or schools or other community activities just as McFall Fuel has chosen to do.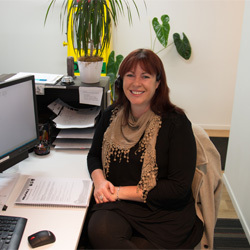 Rachel Garrett
Position Accounts Administrator
Rachel Garrett returned to Christchurch after working in London for five years and then decided to come home to Tauranga. As a farm girl Rachel loves her dogs, music, and cooking. She certainly has her finger on the pulse as an Administrator.