Our Regions
Toggle over your region to view a list of sales representatives
Northland
Peter Douglas
Jimmy Brewin
Auckland
Barry Terrill
Peter Douglas
Gisborne
Mark Kingsbeer
Rochelle Smith
Bay of Plenty
Logan Fleming
Ann Morrissey
Warren Broadmore
Greg Putt
Hawke's Bay
Liam Edwards
Pat Michaelsen
Manawatu
Steve Wellwood
Richard McCosh
Hayden Triggs
Wellington
Ben Aoina
Hayden Triggs
Waikato
Warren Broadmore
Logan Fleming
Greg Putt
Adrian Street
Adrian Levis
Taranaki
Andrew Sorensen
Greg Prouse
Kylie Northcott
Richard McCosh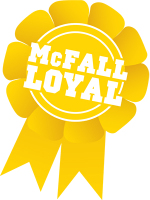 McFall Fuel's approach is to find one easy solution to help meet each individual customer's needs effectively. The McFall Fuel Commercial Team has a wide unique range of experience and specialist expertise across the fuel and lubricant industry to help customers achieve the best possible outcome.
The Teams' knowledge and understanding of different market sectors and the needs of different regions and communities is quite unparalleled when it comes to bulk fuel, storage, lubricants, and fuel cards.
Our focus on tank and site compliance sees customers provided with the best possible information for future proofing.
One Easy Solution – The Complete Package
Makes it so simple for the customer