Annual Servicing Repairs & Maintenance
The McFall Fuel Tank Asset Management Team and agreed suppliers are based around the North Island to carry out the annual maintenance programme on tanks McFall Fuel owns or leases. The aim is to ensure that every tank has been assessed to reduce the likelihood of unwanted repairs at peak times.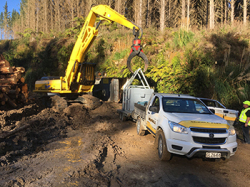 The suppliers help out when the need arises or when a tank repair is urgent.
The annual maintenance plan has been designed to reduce the likehood of any issues for the customer.
Filters are replaced, on the basis of volume used.
Repairs are carried out when needed.