News
EXCITEMENT BUILDS ABOUT GISBORNE YARD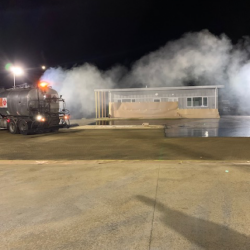 21 October 2020
Thursday 22 October 2020 will be a day to be remembered in the history of McFall Fuel. The newly developed yard on the corner of Aerodrome Road and Te Maanga Road in Gisborne will be opened with a Karakia from Ngai Tawhiri Kaumatua. The final work on the newly created Terminal was completed last week and testing has been carried out that included use of the new gantry. "All of the Gisborne...
UNDER 13 DEVELOPMENT RUGBY DAY AT BLAKE PARK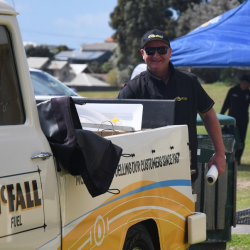 1 October 2020
McFall Fuel, as part of their involvement with Bay of Plenty Rugby, supported the Under 13 Development Day at Blake Park. Warren Broadmore, Business Development Manager for Farming is seen here getting lunch ready for the youngsters who had been putting in some pretty hard work on a very windy day. The programme saw some of the injured Steamers introduced along with Bay Development Players. These...