News
42M - TRENT AMREIN SEEING SOME SUCCESS
5 March 2019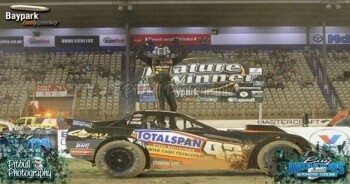 Wow what a weekend, with a last minute decision to race at Waikaraka on Friday night, we had a great run for our 1st time in this car at that track, taking hone a 1st, 2nd & a 3rd.
Saturday night was Baypark, 1st race started 12th and climbed up to 2nd. Second race started 1st and finished 1st, that put me on grid one for the feature, and took out the win. A huge thank you to my sponsors.
This weekend we are off to race in Gisborne.