News
Sienna wins supreme champion
21 October 2016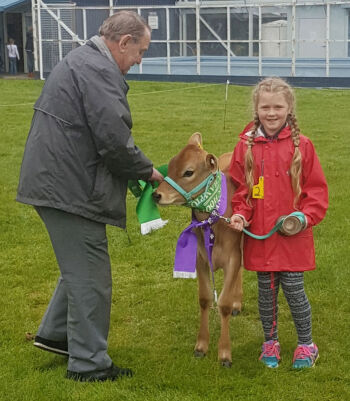 Family history is always at the heart of annual calf club days and none more so than at Te Ranga School.

Sienna is pictured receiving her Supreme Award from her Great Grandad. She came second in leading and first in the Child Effort which is judged on the effort that has been put in, using judging criteria such as how much the youngster knows about the calf, how well they have brushed, and cleaned the calf. Winning first in type for her Jersey calf called Bailey, Sienna then went on to win the Champion of Champions before taking the Supreme Winner for the day. Next, she is off to the Inter School Event.
Sienna's proud Mum Micaela works as a Process Administrator for McFall Fuel.