News
A QSM FOR MORRIS MCFALL
2 June 2020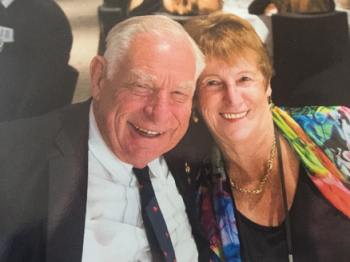 The Team at McFall Fuel are very excited about Morris being awarded a QSM in the 2020 Queen's Birthday Honours for services to the community and philanthropy. Congratulations and well deserved Morris - you have certainly done so much for so many in your own way with the support of your wife Hilary.
Known as the patriarch of McFall Fuel Limited, staff have made comments from "he is really a pretty amazing man who has done far more than I realized" through to "so well deserved".
Our website timeline gives an insight into Morris and the different directions taken in business. Like so many New Zealanders, he began his life in farming and his Museum in Mount Maunganui reflects his passion for farming through the tractors on show including a family owned one. His involvement with clubs and organisations such as the New Zealand Contractors Federation saw him serve as an executive member from 1971 to 1998 and he was also a National President of the organisation of which he is a Life Member. Rotary has also been a significant part of his life since 1978 and when he was a Waikato Regional Councillor from 1992 to 2001, he chaired the Regional Land Transport Committee and some of the thinking then is coming to fruition now.
In 2005 when Morris built the Rehabilitation Centre and Gym for disabled people with an emphasis on spinal injuries in the same location as he had created for McFall Lubricants and then McFall Fuel in Mount Maunganui, he probably was not aware, as he is now, of the legacy he and Hilary have created.
BOP Times Article: Queen's Birthday Honours 2020 - Morris McFall receives Queen's Service Medal