News
PROACTIVE APPROACH TO COVID-19
19 April 2020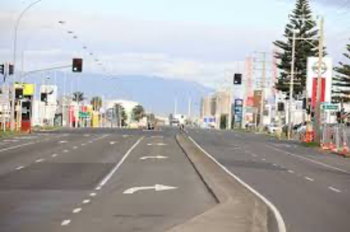 Alert Level 3 is a "progression, not a rush to normality" - this means that we still need to stay at home as much as possible, however we will move from Essential Operations only to Safe Operations.
McFall Fuel as an Essential Business has been proactively preparing a document to have ready for those customers who will return to work under 'Safe Operations'. "It is important that we have all areas of our Operations continue with the same level of detail, and approach to safety, health and hygiene in particular as we have had under Alert Level 4. The Training & Safety Team have prepared ToolBox Meetings specific to the needs of each Team so that as and when we return to our normal places of operation we will be alert, prepared and much more conscious of the people and the world around us," said Mike Crandon, McFall Fuel's Training & Safety Manager.
McFall Fuel are well aware that for the last few weeks a number of key sectors, for example forestry, construction, and the transport industry have been working closely with the government while at the same time collaborating with the various groups that operate within their sectors. The outcome is that Protocols have been designed to meet the Ministry of Health and MPI requirements so that the return to safe operations is just that.
Hewletts Road, Mount Maunganui - during COVID-19 Lockdown (above) and prior to Lockdown (below). What will safe look like?