News
Providing Support For Staff
8 March 2017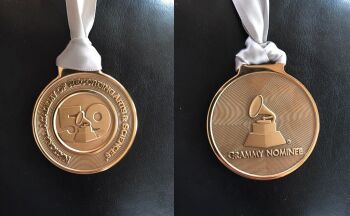 McFall Fuel saw setting up a staff sponsorship opportunity as a very positive way of reflecting the family values and approach that the business takes.
"There are some very talented staff children who have benefited from the sponsorship for both national and international activities," said CEO Sheryl Dawson. "Our first two recipients have gone on to do great things. It has been exciting to support their dreams and follow their progress and we are all so proud of them. "
Leroy Clampitt, son of General Manager Operations Paul Clampitt, needed to raise funds to get to Los Angeles to pursue his dream when it came to music. He had already made his mark in NZ but it was time to move on. Living in Santa Monica, Los Angeles he has achieved a significant break in pursuit of his dream. He has produced and co-written 'Sage the Gemini—Now & Later' which is on You Tube. There have been 9 million views and the song has reached number 4 in Germany and is in the Top 20 in the UK. Leroy was also nominated for a 2017 Grammy Award for his role in the Justin Bieber song Company on the album Purpose.
Rebecca Petch, daughter of Te Awamutu Fuel Delivery Driver Barry Petch, is pursuing her dream to be the number one female BMXer in New Zealand and of course in the world. BMX as a sport are not receiving funding support from Sport NZ and so Rebecca is busy finding ways to get herself to international BMX events to get the competition she needs. Fresh out of school and having just become an elite woman she is keen to feature this year at the World Championships. A recent win in Australia has given her the impetus to push on.