News
McFALL FUEL IS AN ESSENTIAL BUSINESS COVID-19
27 March 2020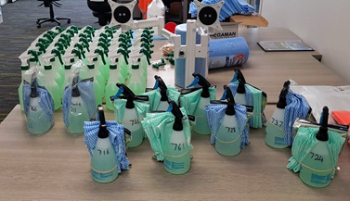 McFall Fuel has really appreciated the way you, our customers, have kept in touch with us around fuel, lubricant and Adblue deliveries and other needs as we have moved into our new approach to business. We wish you well in your management of COVID-19 in your families and communities.
We are continuing to follow the official advice being provided around the daily situation for COVID-19 by the Government Agencies. Now we are at LEVEL 4 we have become even more vigilant about sanitisation. All of our company vehicles, both heavy and light, have been issued with fit for purpose cleaning kits and instructions to ensure that sanitisation occurs. We have also asked our Teams, particularly those out delivering, to limit close contact with the public and the customers by using physical distancing, so please be understanding if they do not stop for their usual chat.
As always, if you have any questions, please get in touch with your Sales Representative, or contact the team on 0800 623 255. We are here to help.
Thanks for your support while we work through this challenging time.
Take care of yourself and your families.
The Team at McFall Fuel